I remember when I arrived at the hospital the Sunday before last, I opened my Bible trying to make sense of what was going on, hoping to land on a verse that would bring me comfort and understanding. For the next week that I was in New York with my family, I tried my hardest to push that verse aside. The verse was Isaiah 57:1-2: "The righteous pass away; the godly often die before their time. And no one seems to care or wonder why. No one seems to understand that God is protecting them from the evil to come. For the godly who die will rest in peace."
Clearly, I could not imagine that God would take this precious little one who never had a chance to walk upright, let alone sin, before we had a chance to know her, before she had a chance to grow up and learn about this world or His word… I could not fathom it, though it rested heavy on my heart in the days that followed, and still does.
God has not taken Abigail. She is still with us, though how much alive she is, and what is left of her is still a matter of so much speculation.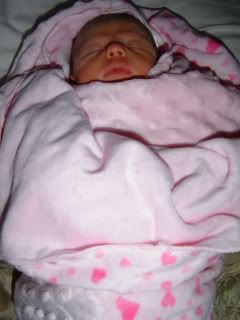 Yesterday, my dad called with new that Abby was showing signs of some improvement, though she was still so deep in her coma. Today, there is new news, news of such a different character. The bleeding in Abby's brain has worsened. One of her doctors has told my sister that Abby is paralyzed. Another said it's not conclusive but there is little evidence that it's not true.
There, Abby waits in her coma. What comfort does she have? We do not know if she can hear her mother's voice or if she heard our prayers over her, our pleas for her to get better. All this time it was a comfort to me to know that even if she could not hear, God could. I struggle with why He does not answer. I know He is sovereign. I try to hold my head up high and wait patiently for God. But this is so defeating and we are crushed by the weight of this.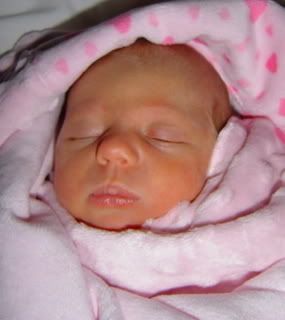 Why does God choose not to heal? I'm sure that any member of my family would bear any suffering if it could bring this little one back and restore her. Isn't that how much God loves us? That He died to save us? How I wish that He'd have mercy on this shattered family, on this broken child. How I wish He'd heal her. I trust in God's power… I just wish His will was the same as mine. There is no way for me to tell. My hope is all that sustains me and it seems to fade so fast. I know God is faithful and I put my trust in Him, even if His will should be to "spare" Abigail in a way different from what we hope and pray for.
Still, we hope and pray.