I always have to do everything in my life backwards or it wouldn't be my life. It would follow that I'd get
married
before I'd have a wedding. I guess I like being unconventional.
In the summer of 2006, M and I asked his daughter's permission (she was 6 at the time) to get married on our own, between just us and God. We promised her that we would have a church wedding when we got back from our trip to Turks and Caicos once I got a handle on law school and that she would definitely be a part of it. Never could we have imagined everything that would happen with my sister or her dear baby Abigail who passed away after just two short months of being with us. Wedding planning obviously got pushed to the wayside but after some discussions with my family and needed encouragement from my sister, we finally pulled it together and decided to have the wedding we'd planned on. God knew my family needed a HAPPY reason to come together…
So, on August 11, 2007, one year to the day M and I became man and wife, we had our little church wedding so that our loved ones could come together and celebrate the joining of our two families, here in Arlington, VA.
It was beautiful.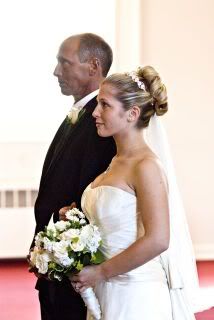 I stood at the altar as I imagined I'd do since I was a little girl and felt more peace than I'd ever felt in all my life.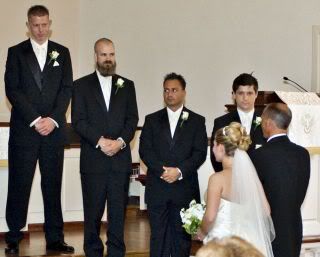 And my very tall groom stood staring back at me. We both stood so still. I barely breathed. I watched him mouth the words "wow." I laughed. It helped distract from the fact that both my sisters were crying, which was making it harder for me to keep my composure. We all had a good laugh when M wrinkled his brow when asked his intentions before saying "I do." After that the day went by in a flash.
Our families prayed together.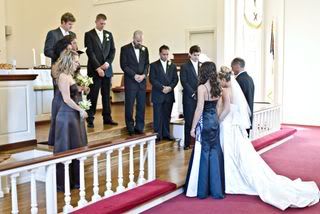 M and I fed each other communion for the first time.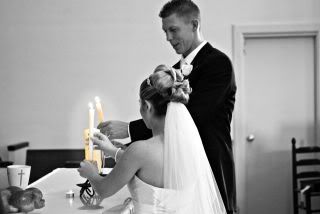 The pastor prayed over M, V and I.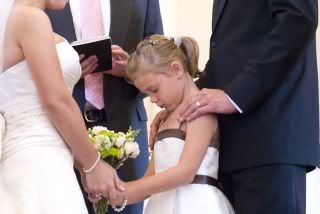 My step daughter got to participate in everything and now has a tangible memory of us all becoming a family.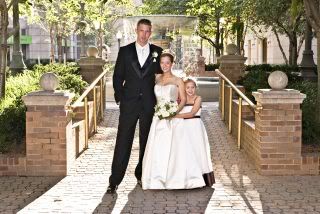 We really had a chance to celebrate.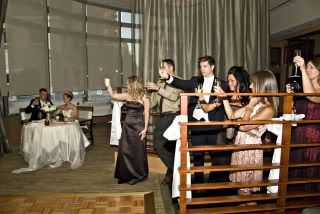 And there was much dancing!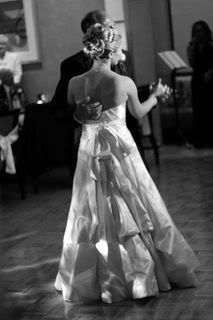 V even got her first father daughter dance!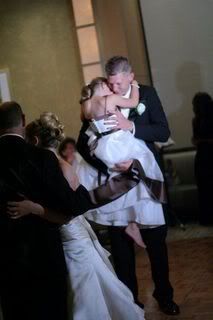 And it was great to see my sisters...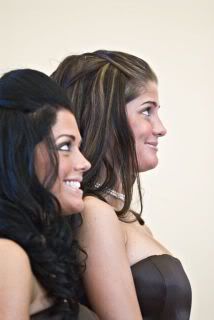 and my family....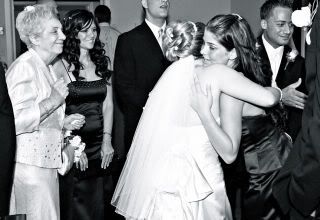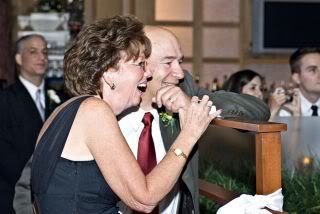 SMILING again...
.. especially my sister Michelle, who has had such a rough year....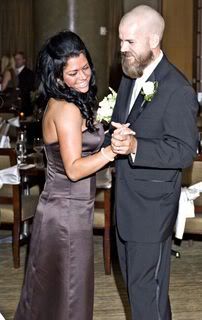 The day was more than I could have hoped for.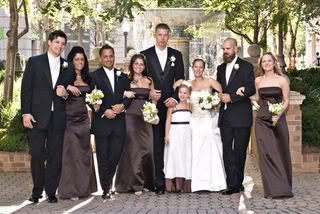 And now I have pictures I can show my grandchildren (God-willing) someday ☺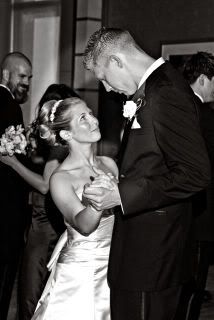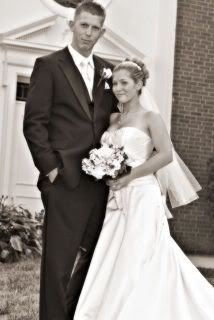 If we'd never had our church wedding I could have survived but I'm so glad we did. I got to marry the man of my dreams AGAIN. My family finally got to see where I've been living for the last 4 years and meet our friends. Our families got to know each other better. And we all have beautiful memories to take away from it.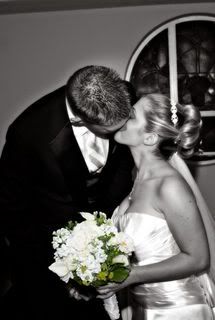 I feel very blessed.