At this time last year and for every year for as long as I can remember, my grandmother and I sat and cut celery for the olive salad, spiced our homemade stuffing with fresh sage, mixed our sweet potato balls, and prepared the mixture for the manicotti we'd roll the next morning. This year, we sit vigil. There are no preparations to be made. We just wait for news to come. Thanksgiving this year will not be like the Thanksgivings of years past. Tomorrow we will be thankful not for the bounty of food we lay upon the table but for what little hope we have to hold onto. Thankful that our precious Abigail Rose is still with us. That she is still alive and that our family is together. There will not be turkey, but there will be thanksgiving…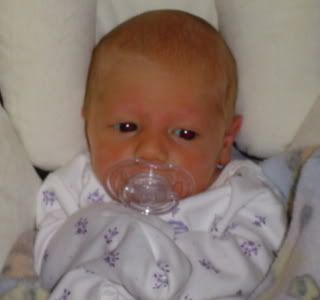 Three days ago, the morning after my birthday, M and I awoke to a call from my sister telling us that her 26 day-old baby was in the hospital in critical condition. How could we have known that by the time we got to NY after a 5 hour bus ride that that little angel would have had 3 cardiac arrests and be fighting for her life? How could we have anticipated that she would be hooked up to all kinds of machines, that a ventilator would be breathing for her, or that within three days her brain would swell so badly that she'd be in a coma? There is nothing that can prepare a person for a sight like this. The sight of my sister, helpless, broken down, asking the same question that everyone has asked every hour, everyday since this happened – a question that no one can answer or understand: Why? Why does a thing like this happen? Why does God allow such suffering? I have never known pain like this.
Everyone sits around and cries until they are too numb or tired or frustrated. A family that has never really prayed, whose religion has always been so textbook, is now asking God for help and answers. But they don't come soon enough to make anyone content. Abby's life is in His hands and the future is so uncertain. The doctors take care not to give us too much hope. They are so grounded in the reality of their science that they forget that our God is bigger than this. It's just a matter of whether or not He'll choose to move in the way we hope He will. And how we hope…
I have never wanted anything in my life the way I want to see that precious baby wake up, open her eyes, stick out her tongue at me when I sing… just for one moment to hear her cry. Just to see her again in her mommy's arms. Right now, she is so absent from her little swollen body… But I know God is present even if Abby seems so far from us. And I thank Him for every minute I have with my family, even when we are at odds with each other and our stress and fear and frustration lead us to lash out at one another…. I thank Him for every minute I can look at that little girl and remember what it was like to hold her in my arms, and picture the way she brought such joy to her mother's eyes, the way they both lit up like her little glow worm.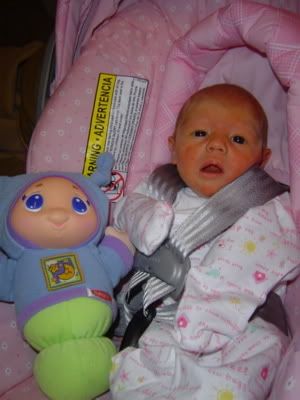 This year, Thanksgiving will not be about eating. We won't come together as a family at the dinner table we've eaten at for the last 26 years. But we will come together…
Please keep my sister Michelle and her husband Shawn and my whole family in prayer this Thanksgiving and thank God for those who are in your lives, even the littlest lives that we sometimes take so for granted.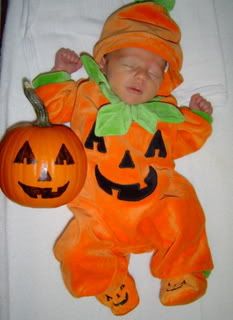 Please pray for Abby….